Welcome to my personal blog!
For over 15 years I have been supporting HR Managers and entrepreneurs in designing and implementing training courses that integrate coaching, facilitation and consultancy in order to create awareness, internal culture and more satisfied organizations.
I love to collaborate with companies that believe in the concept of growth, listening and enhancement of their people.
Main roles:
Freelance trainer consultant with over 10,000 hours of experience

Learning & Development Specialist for various national and multi-national companies

Senior Trainer for the Len Group

Senior Trainer for ManPower Group Italia
I specialize in customer management, communication and sales, an area in which I have been working since 2001 after graduating in Economics.
I am pleased to develop projects also in English outside Italy, especially in Poland.
Some of the topics I deal with most frequently are:
The effective sales interview: "training" the salespeople

The seller-consultant and the sale of complex goods and services

Excellent customer service management to build customer loyalty

Manage difficult customers to strengthen the relationship

The development of relational skills in technical personnel
Other areas of expertise:

Project Management

Manage effective meetings

Training of trainers
In recent months I have developed engaging paths online through the main video-conferencing platforms

(Zoom, Teams, etc …).
A selection of projects from recent years:
Coaching to managers of important multi-national companies (Wella, PSA, Progea and others)
Enza Zaden, seeds sector: leadership and change management for sales managers to agents
Streparava, automotive: Digital Transformation, facilitation on the "digital mindset"
Eni Corpoarte University: training of trainers for Eni managers
Ecoline Wash Academy: design and development of an on-line Academy for the network
Eurostampaggi, fashion accessories: leadership development for department managers
CGIL, trade union: customer orientation for the network of patronages
Sobi Italy, pharmaceuticals: managerial skills (problem solving, project management)

Something more personal …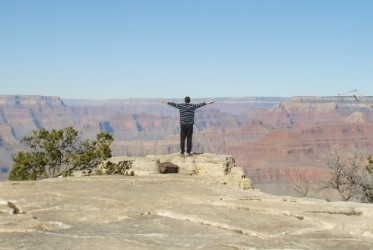 After many years of working as an employee I decide to take the "big leap" with the aim of building a tailor-made job that would allow me to live and work with "balance".
Today I can say that I work with passion, enjoying my time and my family. I am in fact married and father of two beautiful children. From the degree in Economics, specializing in Marketing, I begin a path of continuous personal and professional growth that has led me to take courses in Italy, the United States and England.
At the economic basis I combine the sensitivity for Human Resources with a Master in HR Management and development paths related to N.L.P. (Neuro Linguistic Programming) with the double specialization, Practitioner and Master Practitioner. From here it was natural to become passionate about Humanistic Coaching linked to the development of Talents and Potential and deepened with the Italian School of Coaching.
Well, it's a pleasure to make your acquaintance!
Salva
Salva
Salva
Salva
Salva
Salva
Salva
Salva
Salva
Salva
Salva
Salva
Salva
Salva
Salva